I wish I had some more positive personal things to mention this week, but i have a mosquito bite in the middle of my back, on my spine, right where any tshirt rubs so, I'm a bit distracted. Let's see what will cheer me up:
♠ Have you read anything about the FlyKly? I am super-interested in this idea. It can fit on any bike (which could mean a couple could share one, if they don't need it at the same time), and you set the speed at which you want to ride via smartphone. I hope it comes down in price a little. I am all for this kind of minimalist innovation!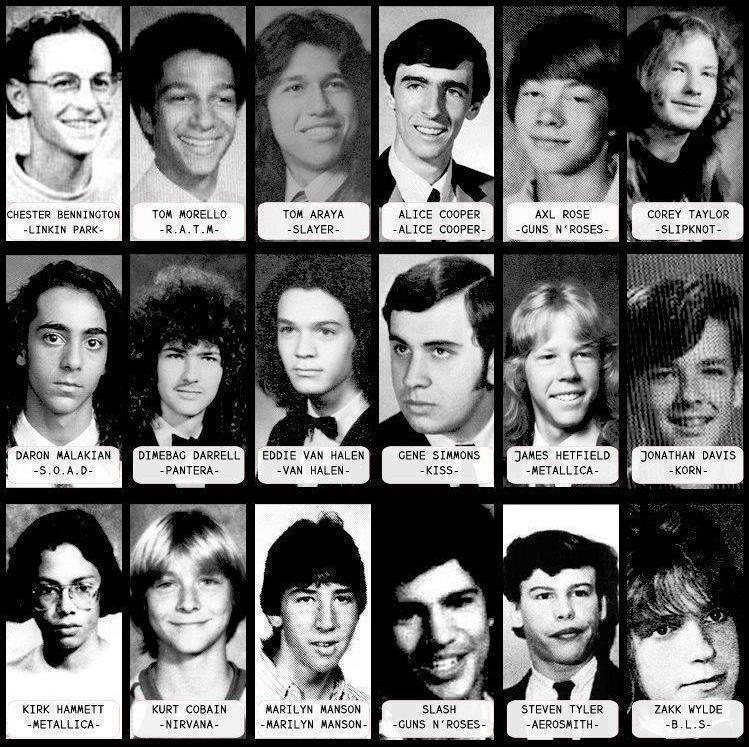 ♠  Yearbook pictures of rock and metal icons  (Via History in Pics' Twitter)
♠ Can you match the literary mustaches?
♠ You have probably all seen this, but it's getting to be calendar-buying season, make it a good one – like the RI tattooed librarians.
♠ One of my newest findings on tumblr (thanks to Art of Manliness) is Vinyl and Cocktails, a blog that pairs an album – on vinyl – and a cocktail to enjoy while listening. So far I'm most interested in trying the Newark, with The National's album Trouble Will Find Me. I wonder if I could do a guest post, with a cocktail and a snack?!
♠ How do you find people that are right for you? It's all about energy.
♠ Read all the things! If you've ever used an iteration of "all the things," you can thank Allie Brosh, who is one of my favorite people ever. She was recently on Fresh Air, talking about her depression and her comical view of herself, if those things can be mingled so.
♠ I am excited to hunker down and read this oral history of the Chelsea Hotel. There are few things in New York City that interest me as much as the Chelsea. Now, if only I could print this out in a little zine format with pictures, so I can take it on the bus and leave it for the next person…
♠ Near the beginning of each month, NPR has a feature called Heavy Rotation: 10 Songs Public Radio Can't Stop Playing. Sometimes you get lucky and find a gem. Almost like looking through the BBC Top Playlist Archive I've mentioned before.
♠ I love these portraits of contestants at the World Memory Championships.