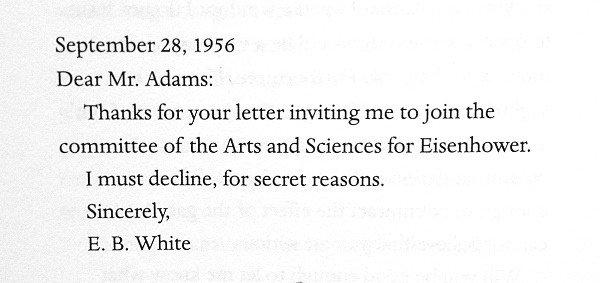 My goal for the summer – declining too much work and social time, for "secret reasons." (h/t to Austin Kleon)
I have so many links this week, you might go nuts. Nuts in a good way, I swear!
I might even have as many links as I have mosquito bites this week. So, while I continuously rub anti-itch cream over these bites, please enjoy the bounty.
♠ I had no idea Viv Albertine had an autobiography out until this spring. Unfortunately I have a ridiculous backlog of books so it will be a while until I get to dig into it, but I can skim the surface with "Why Feminism Needs Punk."
♠ I did not know "summer goth" was a thing, but I'm into it. Here is a summer goth playlist from last summer, would anyone like to add and update it with me?
♠ I have a lot of emotions tied into my tubes of bright red lipstick, many of them I share and connect with Chelsea Summers over in her ode "Kiss Me With Those Red Lips."
♠ I don't think anyone has ever said this, but thanks to Stop! Or My Mom Will Shoot, I learned something. It wasn't about overbearing mothers, it was about the electrochemical and passivation processes of bluing steel.
♠ The thought of diversity not being an issue in three to five years anywhere is promising. On Brown Ballerinas.
♠ Fresh Romance is a new romance comic publication by Rosy Press. Why not get a subscription?
♠ Activist Chimamanda Ngozi Adichie urges, do not think you have to "twist yourself into shapes to be likable. Forget about likability."
♠ Coffee known as Black Blood of the Earth? Yes, please.
♠ Amy Schumer (with help from Bill Nye, Ilana Glazer and Abbi Jacobson) explains the universe's workings.
♠ I am always heading to B&H Photo to compare camera prices, but I had no idea they had a blog. And it has some great photo tips!