Because of my extremely limited internet (interaction), I haven't got to keep up with this. Which, really doesn't matter for most, because the way we all consume things now has shifted considerably.
But I feel I need to get back to regularly writing here, to help the fog in my brain.
So here we go with a bunch of things I have read about and possibly cried about this week.
The Idiomatic – randomly generate an idiom to make you think for the day. (The first one I got was "Nature talks.")
Brittany Nichole Cox, Antiquarian Horologist – I may have cried a little while watching these videos. She has such passion, vast knowledge and respect for this work, I am so in love with her. It also made me think about the Franklin Museum's automaton that writes/sketches a bunch of different scenes.
Dark Mermaids Take Everything Men Fear and Use It Against Them – a great look at mermaids as "a projection of male fantasy and misogynistic terror, the dark mermaid is truly the witch of the sea—a wicked emblem to be reclaimed by feminist power." Which, in the same vein…hellooo mermaid patronus: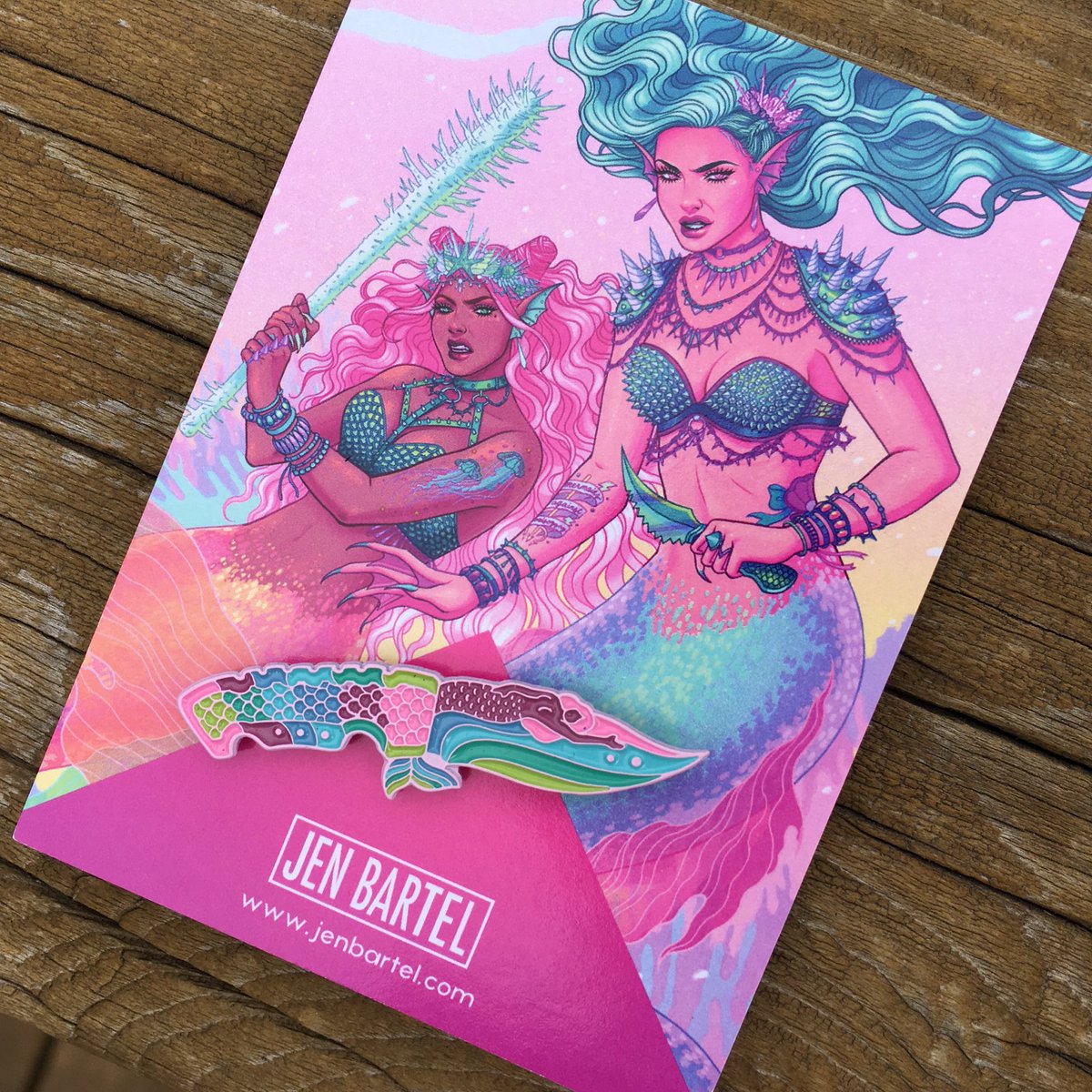 Jen Bartel has created some pretty bitchin' mermaids in the past.
I think that will do it for the day.
Stay tuned if you want, for I have some percolating ideas that I may just have to scribble down for this here notepad of mine.
Cheers!